Meet your Suffolk Coastal Green Party councillors. Our representatives are passionate and hard-working local people. They are working for you to bring about green changes in our local neighborhood. If you have an issue you'd like their help to address, please get in touch.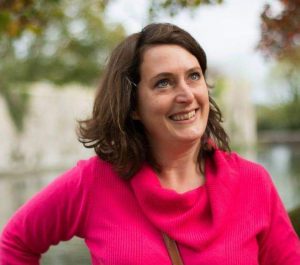 An East Suffolk native, Rachel attended Farlingaye High school and has since worked for an environmental conservation charity in Norwich and at RSPB Minsmere, as well as in the Far East teaching street kids amongst other occupations.
A long-time activist with Greenpeace and later Extinction Rebellion, she realised that with the looming climate and biodiversity crisis, she needed to get involved politically. She joined the Green Party in 2011 and has stood three times in local elections and in the 2015 and 2019 General Elections gaining 6% of the vote share thus retaining the Party's deposit for the first time in the area. In May 2019 she secured her first seat – on East Suffolk Council – the first Green to be elected in the old Suffolk Coastal district. She is passionate about protecting the area's natural environment from inappropriate development and the links between sustainable transport and improved air quality. Her other interests include localism and 'passiv haus' affordable housing as part of a post-growth society.
Email Rachel: raychwon2@gmail.com
Tom Daly was elected councillor for Aldeburgh & Leiston in 2021. He has lived in East Suffolk for twenty years and has led on footpaths and defending public access for his Parish Council. He has qualifications in Countryside Management and is a keen cyclist and cross country runner.
Email Tom: tom.daly@eastsuffolk.gov.uk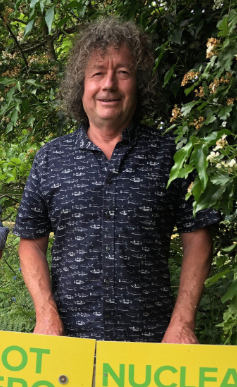 The Green Party will be standing candidates in wards across our district in the forthcoming local elections.
Are you interested in becoming a Green Party councillor and helping us win in East Suffolk at the next election? Some very strong prospective candidates have already come forward but we need more!
Please get in touch to find out more: chair@suffolkcoastal.greenparty.org.uk